About Myself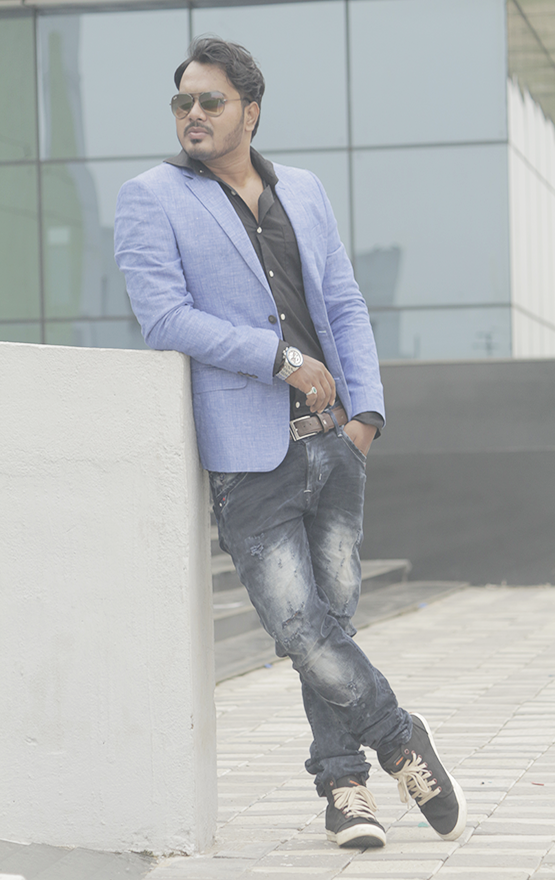 About My Life
I Am an IT Security Professional,a Social-Techno-Learner,
a Philosopher, a Social Worker, a Singer, an Artist, a Business Man ...

Its The way i think!
I hate to fight, but luv to solve the issue. I don't want 2 be on the spotlight, but I hate being ignored. I don't want everything, but I want wat i wish. I don't want 2b a celebrityBut i want pepole to remember my name.. Datz d way i'm.. Datz d way i'l b..

who m i?
I am a student, a brother, a son, a frnd, a lover, a leader, a motivator, an unknown. I m confident of being self-conscious But self-conscious of being confident.

I wish I cud figure out my place in My family, my group of frnz, my team, my companies, in society..I hope 2 find my place in dis world.
I adore Life Coz der's so much 2 see n do. I care too much wat others think I wish to fullfil my purpose of being in this World.
68000+ Fans Following in Facebook
15000+ Students Trained
15+ Associated Companies
What people say about Me
Anil Gaur, Founder at Cyber GurukulDeepak, since we have met we found you just a miracle in Cyber Security. Deepak is one of the most hard working, innovative and inspiring personality i have ever met. More than that a great leader, who always sit next to you and can get you out of the tough situations whether it is a professional or personal thing.
He is a truly successful and diverse individual,
whom i recommend to anybody when searching for an expert in security.
Navneet Kumar, Networking Professional What i like the most about is, his enthsiasm. I wonder when he ever sleeps. He is constantly blogging , emailing , speaking , teaching, investigating. I find great insight , creative and contagious passion for the work. He also happens to be really good person with a strong conscience for providing value to clients.
I've had the privilege of working with Sir , on various topics.